Managing Prescriptions Has Never Been Easier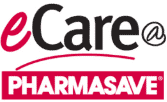 REFILL PRESCRIPTIONS
Get Your Refills Online!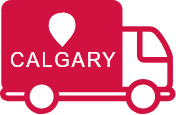 PRESCRIPTION DELIVERY
We Deliver For FREE!

TALK TO ONE OF OUR PHARMACISTS TODAY
Managing Prescriptions Has Never Been Easier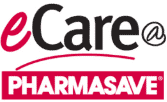 REFILL PRESCRIPTIONS
Get Your Refills Online!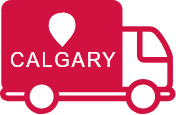 PRESCRIPTION DELIVERY
We Deliver For FREE!

TALK TO ONE OF OUR PHARMACISTS TODAY
Your Community Pharmacist
We are around the corner from several Southwest Calgary communities. We love to serve customers from Aspen Woods, Springbank Hill, Signal Hill, West Springs, and beyond!
Mon – Fri: 9am – 7pm
Saturday: 10am – 4pm
Sunday: Closed
Reset BODY. Reset MIND. Reset POSSIBLE with the Ideal Protein Diet in Calgary
A new way to sustainable weight loss is here. The Ideal Protein diet in Calgary is a medically developed weight loss program with powerful results. The protocol has a three-phase system that helps you set, achieve and then maintain your weight loss goals. In the first phase, you limit your carbohydrate intake so your body begins consuming fat for energy. The next phases focus on consuming Ideal Protein foods, which ensure your muscle mass is sustained. During this period, you learn how to make healthy choices and develop smarter eating habits to curb your cravings for unhealthy and sugary foods. When the protocol is complete, you'll have the tools and strategies you need to maintain and support your new weight and lifestyle. We're here to help every step of the way, so don't waste a minute more; call now to get started.
What to Expect from the Calgary Ideal Protein Protocol
"I won't go to another pharmacy again."
"This is a small pharmacy with a big heart. The pharmacists know and care about their customers. Prescriptions always come with advice and suggestions. Always friendly, polite, and respectful, I won't go to another pharmacy again. Thanks Springborough team!"

Kirk
"Knowledgeable, friendly and great customer service."
"I came to this store to purchase some meds. I happens to meet with the pharmacy assistant, Charley. Charley was very knowledgeable, friendly and provided great customer service. I will highly HIGHLY recommend Charley for any meds information you may need. This professional knows his stuff. Thank you Charley for your assistance and recommendations!!"

Ola I.
What Separates Ideal Protein from the Alternatives
Calgary Ideal Protein diets use medically sound concepts to ensure you lose weight sustainably and gradually, all while enjoying a huge selection of healthy and delicious food choices. If you've struggled to lose weight in the past due to a lack of motivation, misunderstanding of your options or pushing yourself too hard, this may be the alternative solution you've been waiting for. By having the support of a coach and tons of useful information, you'll develop the skills and knowledge you need to lose the weight and keep it off. When you're ready to start treating weight loss as a healthcare problem with a healthcare-based solution, get started with the Ideal Protein protocol.