The past two years have accumulated into a constant stream of information about COVID, vaccines, and the varying levels of restrictions. With restrictions being extended or reduced both provincially and nationally, it can be challenging to gauge what is permissible—especially if you have pending travel plans.
Here is everything you need to know about COVID, the vaccines, and travelling.
Vaccinate beforehand
To adequately prevent catching COVID, or passing the virus to someone else, the government of Canada strongly recommends getting two COVID vaccines and a booster shot if able. According to the government of Canada involving vaccines, travelling outside of the country will garner various restrictions depending on the country you enter and your vaccine status. You are also strongly advised to take precautions before leaving, like receiving the appropriate number of vaccinations at least two weeks before you jet off. Most airlines will not allow you if you are unvaccinated and travelling internationally or domestically. Few vaccine exemptions are permitted on a flight, but such exceptions should be researched carefully if they apply to you. 
Precautions to take
When you are at your destination, make sure to wear a well-fitted mask in every public place you visit and bring your proof of vaccination. If you feel sick before you leave or after, isolating yourself away from others is another strong recommendation from the Canadian Government–even if you're vaccinated. Constantly monitoring your general health and wellbeing as you travel can help identify if something feels off so you can isolate and take a COVID test.
While you monitor your own health, understanding the ongoing COVID situation within your destination as you plan your travels can determine whether or not it is safe and viable to proceed with your plans. The Canadian Government guidelines advise locating the medical services within your destination, along with the Canadian embassy, and looking into acquiring travellers insurance, all of which can make for the safest possible trip.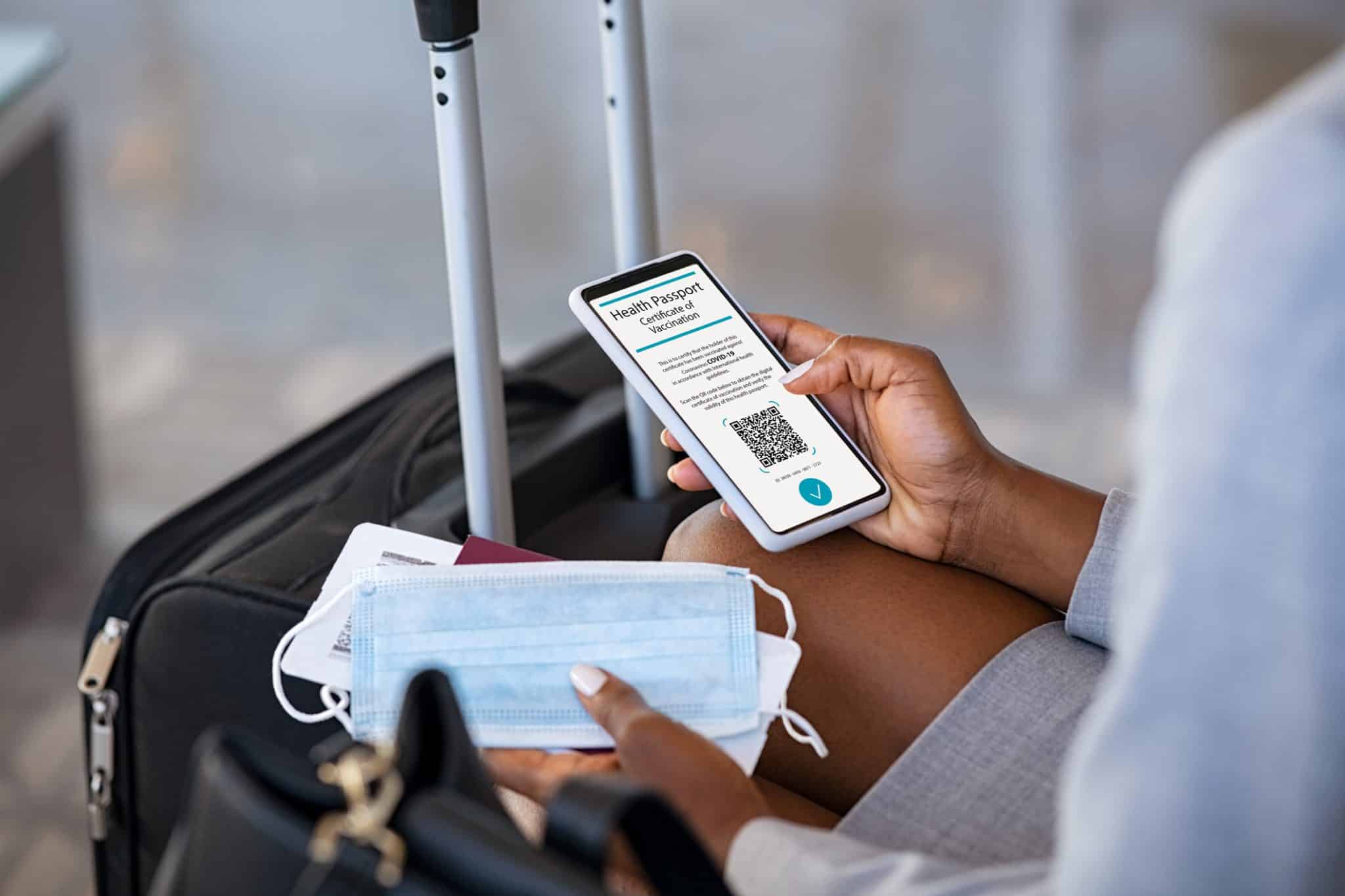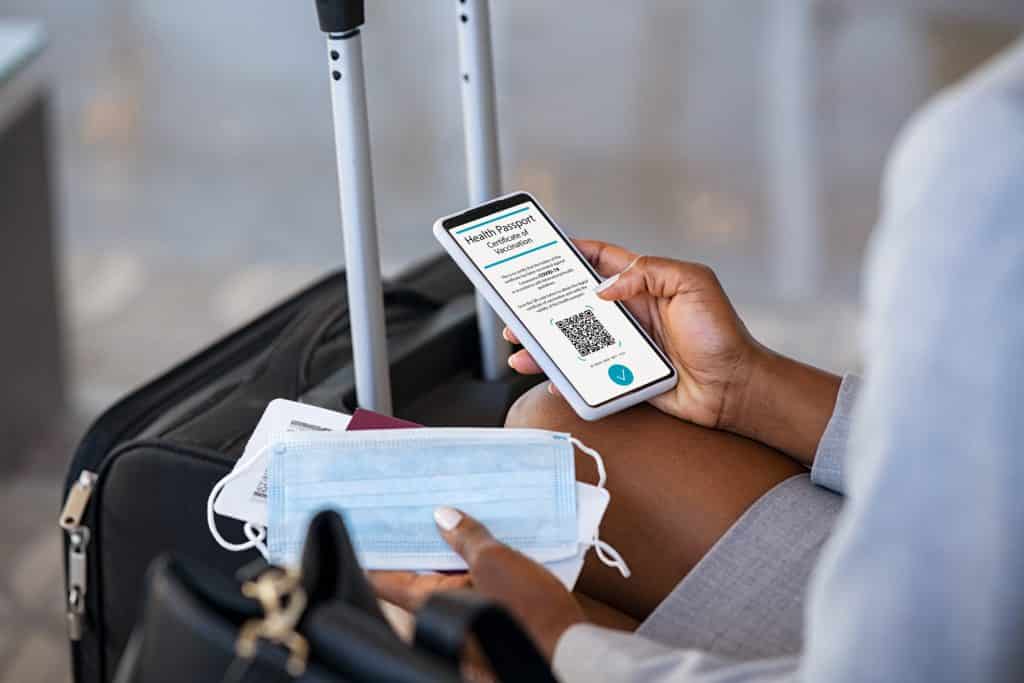 Returning to Canada
Much like before you travel to your destination, travelling back to Canada is unadvised if you feel ill and actively experience COVID symptoms or have been in close contact with someone else who has symptoms. If you are on the flight back to Canada and begin to experience symptoms, you are required under Canada's quarantine act to contact a quarantine officer as soon as you're able.
ArriveCAN
The government of Canada has mandated the use of ArriveCAN, an online resource that can be used on a laptop and smartphone. AriveCAN applies to anyone who is not vaccinated, and for those who are, an exception can be made if you have proof of vaccination on hand. If not, information must be provided to ArriveCAN within 72 hours of arriving in Canada. Without using ArriveCAN, unvaccinated Canadians can be subjected to border delays and fines. 
Safe Travelling
There is no confirmed way to be spared from COVID, but taking necessary precautions can surely help. Washing your hands, wearing a mask, and most importantly, getting your vaccinations can relieve worry before you begin to travel. Learning more about the COVID vaccination and how it can prevent COVID can ensure your safe travels in the future. 
Springborough Pharmasave is your health professional committed to serving the Springborough community. Our pharmacy in SW Calgary provides you with all you need for your health, including healthcare advice and medical products. We offer vaccinations, flu shots, breast pump rentals, and can act as your travel clinic in Calgary. Giving back to the community is a core value at Pharmasave. Further, we are proud of our work to help the Springborough community. Visit us at 104-30 Springborough Blvd, Southwest Calgary, or call us at (403) 453-6113.